Being an effective business law attorney is about more than the law.  It requires a keen sense of judgment, experience gained under fire and an understanding of the realities of the business world.  The best business law attorneys guard their clients money, time and resources as jealously as they guard their own.
Business Law Attorneys for New Jersey and New York Clients
Contact McDaniel Law for experienced counsel and representation on all aspects of business law.  You may reach us toll free at 888-602-5990, use our on-line contact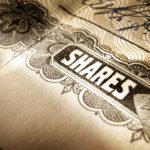 form or real-time chat support.  There is no charge for the time we spend with your during our initial consultation.
Business Lawyers – Counsel to Emerging Companies and Entrepreneurs
When working with emerging companies and entrepreneurs, the best business lawyers take the time to understand their clients' business and their needs.  They communicate effectively.  They share their knowledge and their time.  The best business lawyers find ways to collaborate with their clients.  They believe that when their clients succeed, they succeed.
Small Business Law Firm
McDaniel Law offers its clients the judgment and knowledge of experience attorneys with a keen business sense.  We counsel clients on a variety of litigated and non-litigated matters such as breach of contract, unfair competition, tortious interference and other corporate governance litigation.  On the transactional side, we represent clients in starting a business, including forming new limited liability companies, forming new corporations and forming new partnerships.
Our experience spans a breadth of industries served as business attorneys.  We assist clients with a variety of tasks.  Our billing is transparent and reasonable.
Effective Collaboration and Technology
Unlike many law firms, our billing practices are not a mystery to be discovered at the end of each month.  Because the hourly rate continues to be the most common method of billing, we provide clients with 100 percent transparency into all aspects of their matters, including time recording and billing.
Contact the attorneys at McDaniel Law at 888-602-5990 to discuss you business law needs.  The services we provide include:
Counseling and preparation of documents for the formation of new business, whether limited liability company, corporation or partnership.
Review and preparation of a variety of important business documents, such as consulting agreements, non-compete agreements, confidentiality agreements, licensing agreements, distribution agreements.
Business operations planning, business succession planning, business tax planning.