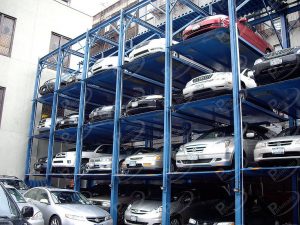 An LLC member breached his fiduciary duty by competing with his own company, a trial court in New York City holds in issuing an injunction against one of the principals of a successful company that makes automated parking systems.
The case involves the company that makes Parkmatic parking systems, mechanical stickers and carousels for parking cars in limited spaces. The complaint in Zacharias v. Wassef alleges that the defendant Max Wassef responded to complaints of misconduct by his partner Zacharias by forming a new company to siphon off business using the Parkmatic name.
Limited Liability Company Member Claims Unfair Competition by Manager
Zacharias filed suit seeking dissolution of the company, Mechanical Vertical Parking Systems, LLC under Limited Liability Company Law §702, alleging breach of fiduciary duty, unfair competition and diversion of business to a new entity Parkmatic Car Parking Systems, LLC.
Preliminary Injunction to Prevent Further Competition
Plaintiff then sought a preliminary injunction.  Although there was initially a dispute as to whether the plaintiff in fact was an owner of the business, the Court held that concessions made by defendant and other evidence showed that the plaintiff had contributed to the business and exercised managerial control.
Wassef argued in opposition to the application for injunctive relief that he had a majority interest in the company, that he had previously used the Parkmatic name on his own and that he had prior relationships with the customers. Thus, Wassef argued, he had the authority to transfer the assets to a new company. The trial court disagreed.
This argument ignores that, as a member who exercised managerial control over Mechanical, Wassef owed fiduciary duties to both Mechanical and Zacharias. The fiduciary duties owed by a managing member include "'a duty of undivided and undiluted loyalty to those whose interests the fiduciary is to protect. This is a sensitive and inflexible rule of fidelity, barring not only blatant self-dealing, but also requiring avoidance of situations in which a fiduciary's personal interest possibly conflicts with the interest of those owed a fiduciary duty.'" (internal citations are omitted.)
Wassef's claim that he had pre-existing rights, the Court held, "does not absolve him of his fiduciary duties." The Court enjoined Wassef from further involvement, but also ordered that he could not be barred from the plaintiff's place of business or otherwise participated in the business.