Business divorce in a professional practice combines ordinary governance issues with the unique variables of a professional — reputation, location, ethical limitations and institutional obligations.

Valuing the interests of a professional practice, whether the individual professional or the whole practice, presents unique issues and ongoing obligations.

The stakeholders in the business divorce of a professional practice may be broad and  include staff, clients and professional regulatory boards.

---
The professional practice presents challenges in a business divorce that are unique.  The business often is the expertise and reputation of its individual owners.  These are variables that are difficult to quantify or protect.  Frequently the breakup of a professional practice raises issues arising from institutional relationships, geography and individual ethical obligations not found elsewhere.
We counsel individual professionals and professional practices in the process of separating the disparate interests that go into a successful profession when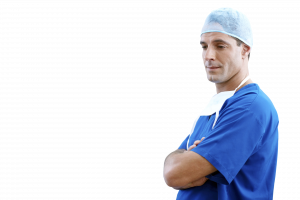 the principals have reached a cross roads in which a separation of professional and business interests is necessary.
Critical Issues in the Business Divorce of a Professional Practice
Business divorce is the separation of the interests of the owners of a business, whether by negotiation or litigation.  Among professional such as doctors, lawyers or accountants, it may encompass the dissolution of an entire practice, or the termination or withdrawal of a single professional.
Value

– The traditional business has its own value as an ongoing enterprise.  This is much less the case in a professional practice because the good will of the business — the commercial value of a favorable reputation — is often, but not always, tied to the expertise and reputation of the individual.  Our lawyers provide invaluable guidance and counseling in developing valuations that stand up to judicial scrutiny.

Restrictions on competition

— Restrictions on competition may present the most difficult issues in a professional business divorce.  Whether the restriction is enforceable will depend on whether the separation involved the purchase of a professional's interest, the legitimate interests of a particular practice and the breadth of any restriction.  We guide individuals and professional practices through the limits that are enforceable against professionals.

Ethical considerations

— Each profession has its own ethical standards and limits.  For some professions, such as attorneys, restrictions against competition are prohibited.  Other professions may impose ethical limitations intended to protect clients and patients.  A business divorce among professionals is often subject to scrutiny by professional boards.

Ongoing obligations

— The ties between professionals are rarely severed entirely in one process, and those once associated in a practice often have ongoing obligations to clients or patients, outside institutions and professional boards.
Contact the Business Divorce Lawyers at 973-602-3915 with your questions or concerns, or use our on-line form to arrange an initial consultation.  There is no charge for our initial discussion and we will be happy to give you an overview of your options.
Legal Issues that Impact Professional Practices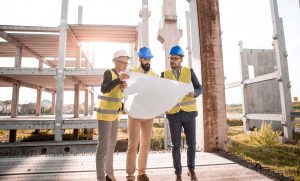 Professionals practice in a different forms, professional corporations, partnerships and limited liability companies.  Each type of business organization has its own legal principles and rules that are generally independent of the type of profession involved.
Professional practices are the last vestige of the general partnership, which creates rules and obligations that are unique to this form of business organization, particularly in the obligations of the former partners to clients and each other in dissolution.  Professional practices may also be involved in oppressed minority shareholder or limited liability company litigation.
Contact the Business Divorce Lawyers at 973-602-3915 to have an experienced attorney consult with you on issued related to your rights as a shareholder of a closely held corporation.