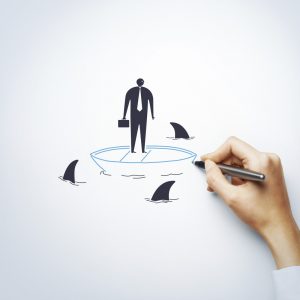 Most corporations include broad indemnification provisions in their by-laws that are intended to protect directors and officers from the costs of lawsuits claiming wrongdoing. Those corporate provisions, however, as well as the statutory provisions that permit indemnification have an important caveat, an officer or director cannot be indemnified against intentional wrongdoing.
What happens when the officer or director loses a civil case, however, and a judgment is entered finding wrongdoing?  According to a recent decision in New Jersey that finding of wrongdoing does not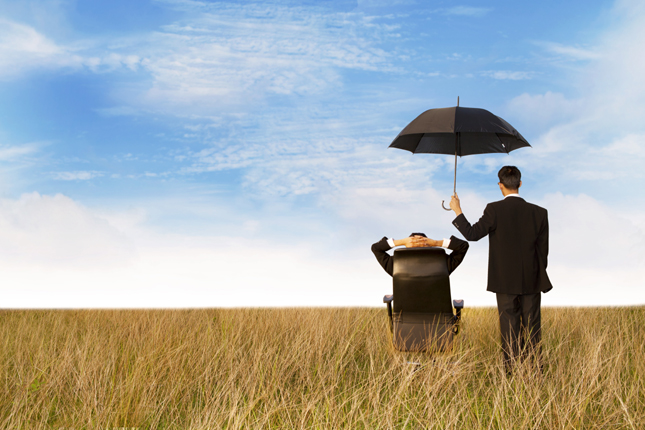 automatically deprive the officer or director a right to indemnification, nor does it require him or her to repay the costs incurred in the defense or payment of any judgment.
Advancement of Defense Costs
Corporations typically advance the costs of attorneys' fees to officers and directors that have been sued and, indeed, they are often required to do so by provisions in the by-laws that provide for indemnification unless there is an express finding of intentional wrong.  In Commerce Bancorp, Inc. v. InterArch, Inc., 2010 N.J. (App.Div. Dec. 16, 2010) (Opinion here), the corporation sought to recover those fees. Although the decision is based on a surgical parsing of statutory language, you can't help but note the court's pique with the plaintiff. The events underlying the lawsuit occurred more than a decade ago and the plaintiff had approved the indemnity payments, only to change its mind years later with a change in corporate politics.
In any event, when interpreting a statute, the placement of punctuation can mean a great deal. The specific issue on appeal was a lower court's ruling that an applicable provision of the New Jersey Business Corporation Act barred a corporation from permissively indemnifying its agents under specific factual circumstances, based on its reading of the statute, and the placement of a period in particular. The appellate division, however, disagreed with the interpretation and said that there was no basis in law or equity to support plaintiff's suit to recoup indemnification payments it knowingly and voluntarily made the defendants.   
The disagreement between the trial and appellate court centered on the statutory interpretation of N.J.S.A. 14A:3-5(2)(a)/(b), mainly because the lower court read a provision as pertaining to only one subsection, where in reality the provision applies to both.
Construction Led to Derivative Litigation
In the dispute, Commerce hired HVAC construction company DiMaria to perform work on a newly constructed office building. Commerce also hired the Defendants, Interarch, to do interior design on the project. Interarch is owned by the wife of Commerce's founder and chairperson. Commerce terminated DiMaria from the job, but an arbitration hearing on its breach of contract claim resulted in it being awarded damages, which Commerce paid.
DiMaria then sued Interarch for tortious interference with its construction contract with Commerce and won damages of over $800,000. After a lengthy investigation by outside counsel, Commerce was advised to indemnify Interach to the tune of $1.3 million. Six years later, after a corporate shakeup at Commerce, the bank re-visited the indemnification of Interarch and brought the underlying suit for restitution, asserting that defendants acted in bad faith and outside the scope of agency.
The trial court granted summary judgment in favor of Commerce, reasoning that the applicable statute barred Commerce from originally indemnifying Interarch because the agent for Interarch did not act in good faith and in the best interest of Commerce.
Statutory Interpretation of NJ Business Corporations Act
The trial court based its interpretation on the language of N.J.S.A. 14A:3-5(2)(a)/(b) and the so called "anti-presumption" provision which states that "[t]he termination of any proceeding by judgment, order, settlement, conviction . . . shall not of itself create a presumption that such corporate agent did not meet the applicable standards of conduct set forth in paragraphs 14A:3-5(2)(a) and 14A:3-5(2)(b)." The trial court read this provision as only applicable to criminal proceedings based on the way the provision was structured.
On appeal, the Court engaged in an interesting grammatical interpretation of the statute by parsing the structure of the language in order to properly unearth what the legislative intent was. The relevant statutory section in context reads:
(2) Any corporation organized for any purpose under any general or special law of this State shall have the power to indemnify a corporate agent against his expenses and liabilities in connection with any proceeding involving the corporate agent by reason of his being or having been such a corporate agent, other than a proceeding by or in the right of the corporation, if
(a) such corporate agent acted in good faith and in a manner he reasonably believed to be in or not opposed to the best interests of the corporation; and
(b) with respect to any criminal proceeding, such corporate agent had no reasonable cause to believe his conduct was unlawful. The termination of any proceeding by judgment, order, settlement, conviction or upon a plea of nolo contendere or its equivalent, shall not of itself create a presumption that such corporate agent did not meet the applicable standards of conduct set forth in paragraphs 14A:3-5(2)(a) and 14A:3-5(2)(b). (emphasis added).
The trial court viewed the "anti-presumption" provision, underlined above, as only pertaining to criminal proceedings, and therefore found the original suit against Interarch for tortious interference with DiMaria's contract as creating a presumption that Interarch did not act in good faith, or with Commerce's best interest in mind. This resulted in a favorable ruling for Commerce, allowing for their suit for restitution to proceed.
The Appellate Division disagreed with this analysis, finding that the second sentence, although in close structural proximity and connected with clause (b), is actually a modification of the first sentence and specifically and expressly references both clauses.
The result: that the "anti-presumption" provision applies to both clauses (both civil and criminal).  This effectively meant that the judgment against Interarch shall not of itself raise any presumption of bad faith, and the mere fact that now some six years later there may exist "a different legal gloss on a known and undisputed state of facts possibly suggesting an erroneous conclusion as to its legal effect does not alter the equities of the situation, excuse the delay, or itself justify a belated cause of action for recoupment."