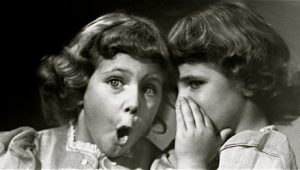 In some circumstances, a business may be able to claim that its organizational documents are trade secrets. That seems to be the holding of a trial court decision insulating a partnership agreement from disclosure to a labor union.
The case is interesting because non-management owners do not generally have free access to all of the records of a business, but they do have a right of access to organizational documents. This case raises the prospect that a company that in turn enters into other ventures might classify those documents as proprietary or trade secrets and avoid disclosure to parties with an interest in their contents.
The dispute actually arose under New Jersey's Open Public Meetings Act.  The lawsuit, Communications Workers of America and New Jersey Education Association v. John McCormac and Blackstone Capital Partners et al., L-3217-05 (2008), involved a complaint brought by several state workers' groups against defendant public officials and private equity funds seeking documents which might reveal the investment strategy defendant private equity firms were utilizing to invest state worker pensions.
In each circumstance, private equity firms drafted a partnership agreement between the state and themselves, along with other documents.  Only four individuals in the state have full access to these agreements.
The basis of plaintiffs' claims were the Open Public Records Act and a common-law right to access for all contracts and proposed contracts the state had entered.  Plaintiffs first submitted correspondence simply requesting the information.  Of the thirteen documents identified, nine were withheld from disclosure because the contained "trade secret and proprietary . . . information which, if disclosed, would give an advantage to competitors or bidders; and the public need for confidentiality outweighs the interest in disclosure."  Plaintiffs then filed suit.
Court Review
The court, after confidentially reviewing these documents, considered various theories brought by plaintiffs.  First, the court considered that the Open Public Records Act (or "OPRA") generally demanded disclosure to the public of state government documents with some exceptions.  While noting exceptions must be construed "narrowly," trade secrets were not considered government records.  In seeking instruction, the court looked to the equivalent federal law, the Freedom of Information Act ("FOIA"), and that the New Jersey legislature must have considered the expanse of FOIA when drafting OPRA more narrowly.  The court also noted that federal courts exempt from disclosure private commercial information under FOIA if disclosure would "impair the government's ability to obtain such information in the future, or disclosure would cause substantial harm to the competitive position of the person from whom the information was obtained."
Noting that private equity firms would not accept investments from government entities if confidential information becomes subject to compelled government disclosure, the court agreed that the agreements in question should remain confidential.  Disclosure of the information would give competitor funds an advantage over those private equity funds that had done business with the state.  The court noted that private equity firms' defendants had gone to time and expense maintaining the information as a trade secret.
The court also considered under the common law whether a cause of action could be brought.  Noting that disclosure of this information will do little to improve the financial outlook of individuals invested in the pensions, there was no common law right to access the information.  The court also considered that other states, including California had judicially ordered disclosure of similar information, and were not able after to find high-performing investment partners even with over $450 billion in assets.  California, Texas, and Michigan required amendments to their OPRA-equivalent laws to regain lucrative investment opportunities.