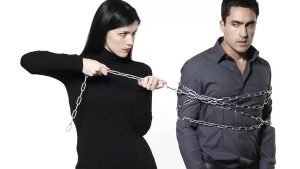 The romance of the new business venture has waned. There are disputes between the principals. Emotions are clearly running high. In short, this business marriage, consummated as a limited liability company, no longer works the way at least one of the parties intended. Is that enough under New York for the members of the LLC to get divorced? The answer from the New York Appellate Division, Second Department, is a resounding "No."
The decision In re 1545 Ocean Avenue (opinion here), which involved a limited liability company formed for purpose of redeveloping property in Bohemia, NY. The LLC's two members were business entities, Crown Royal and Ocean Suffolk Properties, both in the construction business, and the managers were the principals of those two business entities. Various disputes arose between the managers, including the price charged by one of the members for work on the project and the selection of an architect, and ultimately one of the members asked for a divorce and walked out on the project. The other member continued on, however, and with only a few weeks Crown Royal sought to dissolve the LLC.
Crown Royal claimed deadlock and the trial court granted the petition for dissolution. The Appellate Division reversed, holding that Crown Royal had failed to establish that the LLC had been prevented from continuing in accordance with the terms of its operating agreements. (New York law, you may recall, does not provide for the expulsion of individual members.)
The dissolution of an LLC organized under New York law is "initially a contract-based analysis," the Second Department wrote. Limited Liability Company Law 702 permits judicial dissolution "whenever it is not reasonably practicable to carry on the business in conformity with the articles of organization or operating agreement." Thus, the court reasoned, it is not proper to consider standards developed in similar disputes involving corporations or partnerships.
Rather, a court considering dissolution of an LLC must determine whether the manager's agreement is such that the LLC cannot continue to function as envisioned by the terms of the written agreements between the members. The touchstone of the analysis, according to the court, is whether the the management of the entity "is unable or unwilling to reasonably permit or promote the stated purpose of the entity to be realized or achieved or the entity is financially unstable."
Now the interesting gem in this decision is the fact that because the Operating Agreement did not limit the authority of its managing members, and because in the absence of such a limitation either one could act unilaterally on behalf of the LLC, there could be no deadlock preventing the company from pursuing its stated objectives. Simply put, because the company was still operating and pursuing the real estate projects for which it was organized, it mattered not that one of the members was so unhappy as to seek a dissolution of this business marriage.