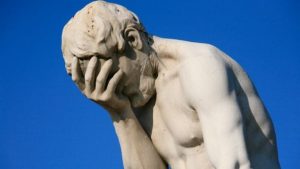 New Jersey Limited Liability Company Attorneys
Imagine that the limited liability company you and your partners started five years ago is involved in a nasty corporate governance lawsuit.  Perhaps one of the partners needs to be expelled, or maybe one of the owners is involved in a competing business.  Imagine that you are spending tens of thousands of dollars every month on legal fees, that the business is in a state of constant disruption and that you haven't had a good night's sleep in weeks.
And now, accept the fact that this could have been avoided.
The chances are that if a closely held business is involved in this type of litigation it is because the owners did not plan well when they started the business.  How do I know?  Having litigated many of these matters over the years, I see the same mistakes made early in the life of the business surfacing again and again as the source of litigation.
New Jersey Limited Liability Company Operating Agreement
This is my non-exclusive list of what I think  are the most expensive mistakes that I see people make in their business.  There are others, to be sure, but these are the ones that I see as the source of litigation among the members.
No Operating Agreement:  Actually, I am not going to count not having an operating agreement as one of the five "mistakes."  It is not really a mistake, it is a colossal blunder, kind of like drunk driving – you may get away with it for a while, but you know how it's going to end.