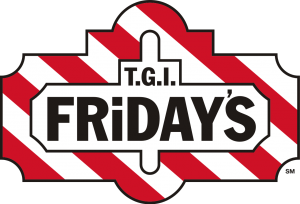 A partnership has no obligation to complete performance of its executory contracts, the Texas Court of appeals held in affirming a multi-million dollar trial court verdict involving a chain of TGI Fridays in Dallas.
The case involved a joint venture formed with TGI Fridays and several entites that qualified as "disadvantaged." The joint venture operated restaurants in four Dallas International Airport terminals from 1995, but as a result of changes in FAA regulations and disputes among the joint venture participants, the enterpise began to unravel in 2004.
The case was tried to a jury, which apportioned substantial awards of damages and attorneys fees and found that good cause existed for the dissolution of the business in that it was no longer reasonably practicable to carry on the business in conformity with its governing documents.
The Appellate court held that there was sufficient evidence (more than a "scintilla") to support the findings of the jury.
The evidence establishes TGIFJV lost the Terminal A space and that TGIFJV would inevitably lose the remaining spaces. With the loss of the lease spaces, TGIFJV will not be able to construct, outfit and operate for profit Friday's restaurants and café bars at the Airport. Thus, there is more than a scintilla of evidence to support the jury's finding in Question 1 that the economic purpose of TGIFJV has been unreasonably frustrated and will likely be unreasonably frustrated in the future.
The Court then considered the question of whether the executory nature of remaining contracts for the operation of the restaurants made the winding up of the partnership premature.  That winding up, the Court held, would not have to await the completion of its executory contracts.
The court distinguished between a partnership's general duty to complete performance of executory contracts, and those cases in which a contract may be given a present value and liquidated.
That is what the trial court intended in this case by ordering that the wind-up representative commission an appraisal of the fair-market-value of the leasehold interest taking into account (1) the remaining term of the leases and the likelihood of any renewals of the leases, (2) the potential for the Airport to exercise its eminent-domain power as to any lease, (3) the condemnation value of the leases, (4) the constraints on assignability of the leases and any necessary consent from the Airport, and (5) any other factors or assumptions necessary to appraise the market value of the leases under the appropriate standards for commercial real estate appraisal