An agreement to arbitrate that is contained in the governance documents of a business, e.g, an operating agreement or shareholder agreement,  may result in multiple proceedings when the dispute ripens into litigation.

A party may seek to stay a pending federal court action based on a collateral arbitration proceeding that is part of a state court action under the abstention doctrine, but it is sparingly applied.

Parties to a business dispute may be required to simultaneously litigate in different forums when not all of the parties are subject to an agreement to arbitrate the dispute.

---
Multiple lawsuits from a business divorce may not be entirely commonplace, but it does happen when the controlling governance documents contain an arbitration clause, but there are outsiders not bound by the agreement to arbitrate that are involved in the dispute.  These may be former employees, agents, competitors or vendors.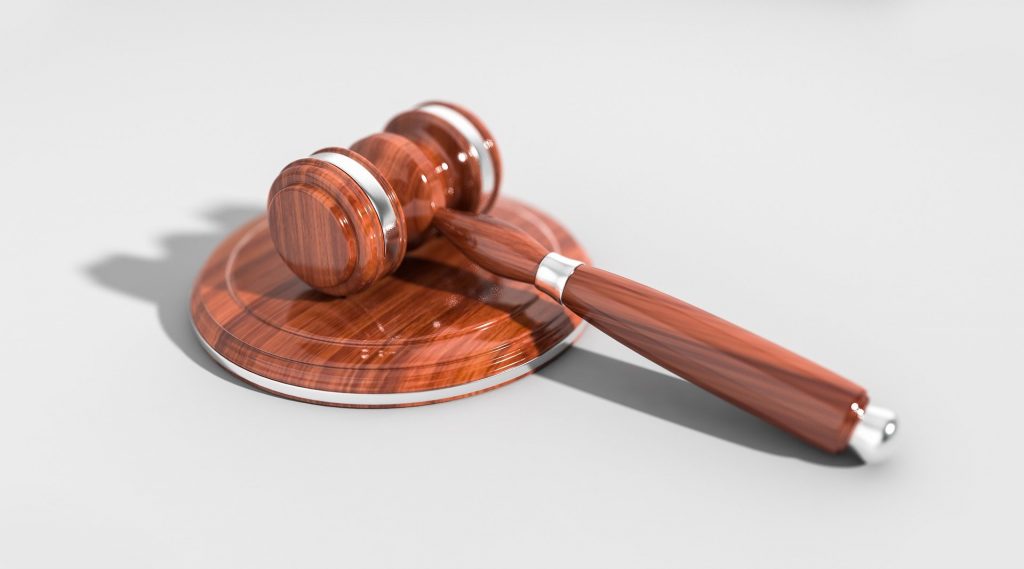 Simultaneous Arbitration and Litigation in Court
The result is that some of the parties may be obligated to arbitrate, or that some of the dispute may not be subject to the agreement to arbitrate.  Consider the case in which there are disputed events that occurred while the parties still had fiduciary obligations to each other – such as between partners or employer and employee – and those that occur outside the fiduciary obligation.  These might include unfair competition or claims arising from a competitor hiring someone under a restrictive covenant.
The result of this is that there may be two different types of actions pending: an arbitration proceeding and one or more litigations involving parties not subject to an agreement to arbitrate.  It may also be the case that there are actions pending in two different state courts, or in different proceedings in state court and in federal court.
Attempt to Stay Second Lawsuit Fails
A motion to stay under similar circumstances that was rejected by a New Jersey district judge illustrates how this develops.  Owlpoint, LLC v. Spencer Thomas Group (opinion here)  The plaintiff Owlpoint is an IT company.  Two of its former employees, Mark Ludwig and Mark Muntzner, had been terminated as employees.  Ludwig and Muntzner were plaintiffs in a state court oppressed  member action that had been referred for arbitration.
The former employees, who purportedly were still members, but no employees, went to work for the defendant, as did another former employee/member.  Plaintiff Owlpoint sued alleging unlawful interference and misappropriation of confidential information.  The defendant moved for a stay of the case until the arbitration in which the oppressed minority member claim had been decided.
While a federal trial judge has broad discretion to issue a stay, the case demonstrates the difficulties in trying to bring a collateral proceeding to a halt.  The defendants relied on the Colorado River abstention doctrine, which permits courts to stay or dismiss a pending state court action when there is a parallel state court proceeding.  (Colorado River Water Conservation District v. United States, 424 U.S. 800 (1976)  This doctrine, the court noted is an "extraordinary and narrow exception" that typically contemplates that the once a matter is stayed or dismissed the court will have nothing further to do with the action.
When a Federal Court Might Stay a Business Divorce Case
The elements considered by a federal court when considering a stay under the Colorado River doctrine applicable.  First the court must determine if the proceeding is truly a parallel proceeding in which the parties and the claims are identical or effectively the same.  Although the match need be complete, the judge's opinion demonstrates that the fit must very tight.  Here there were different parties involved in the two actions and different claims.  It was not enough, the court held, that the stay might prohibit duplicative proceedings – at least in part – or that there might be conflicting results in the two actions.
The trial judge also rejected the argument that the extraordinary circumstances required for the application of the Colorado River doctrine were present.
Defendant argues "issues in both matters are substantially duplicative", but fails to introduce any congressional policy against piecemeal litigation in a case like this. The state action was filed first and state law controls in both actions, but state court will be unable to protect the interests of both parties because only Plaintiff is party to the action pending in state court. Therefore, in considering these factors and the narrow application of the Colorado River abstention doctrine, the Court cannot find this qualifies as an exceptional case.
The trial court similarly declined to use its inherent authority to manage its docket as grounds for a stay.
First-Filed Doctrine
Parallel proceedings involving pending lawsuits, as opposed to an arbitration and court proceedings may be subject to different standards.  The first-filed doctrine, will permit a court to stay or dismiss an action when a substantially identical action was filed in a different court.  In that case, the first-filed complaint is the one that will generally be heard.
Courts may also have authority to consolidate different arbitration proceedings, as long as all of the parties are bound by an agreement to arbitrate.  For example Party A is bound to arbitrate claims with Party B and Party B is bound to arbitrate with Party C.  All three of the parties may be required to participate in one proceeding where the disputes share common facts, but an award in favor one party can only be entered against the other party to the agreement to arbitrate.  In this example Party A can get an award against Party B, but not Party C.
If you have questions or face an issue stemming from an arbitration clause in corporate governance agreements – operating agreement, shareholder agreement, by-laws, etc. – feel free to contact me.