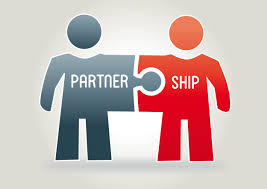 Uniform Partnership Act Limits Remedy
If a partner dies after having allegedly misappropriated partnership funds, do the other partners have a right to pursue his estate? The answer appears to be no, according to a recent Chancery Court decision.
The decision in In re Genet, Docket No.: ESX-C-44-11 (Oct. 13, 2011) was decided under the now repealed Uniform Partnership Act – yet another warning to partnerships formed before December 2000 that if they want the newer law to apply, they should amend the partnership agreement to say so.
In granting a motion to dismiss the claim of the surviving partner seeking to require his nieces to account for the misappropriations of their father, Chancery Judge Walter Koprowski held that the statutory language that created an obligation of the partnership to account to the estate of a deceased partner was not reciprocal. It did not create a similar obligation of the estate to account to the partnership for the wrongful acts of the deceased partner.
Real Estate Partnership
Gerald and Leon Genet were brothers and equal business partners in Genet Realty from the early 1980s. Leon died in 2005 and his wife died a week later. All of Leon's assets passed to his three daughters in equal shares. At that time, Leon Genet Realty was still earning commissions on lease transactions.
Gerald initially agreed that he would pay Leon's share of the incoming commissions to his heirs "so that the partnership could be wound up and … [the] Estate closed in a timely fashion." In the next two years, payments of $330,000 were made to each of the daughters and, in 2007, Leon's estate was closed.
In March 2010, Gerald refused to make payments and claimed that he had discovered that Leon had misappropriated funds from the partnership. He also claimed that the estate owed him for numerous loans made to Leon over the years. The daughters filed suit in New York; Gerald filed suit in New Jersey. Motions to dismiss followed in both actions. Ultimately the New York action was dismissed for lack of standing because the claim, according to the New York Court, belonged to the estate.
---
We welcome questions and comments about the partnership statute that was construed by the court or other matters involving partnerships, closely held corporations, or limited liability companies.