Employee Held Liable for Actively Competing With Current Employer
The success of businesses in specialized fields often depends on the employees' ability to deliver consistent-quality service and implement specialized techniques and processes.  Business owners in these fields know that the costs of investment in employee training and development can be very high.  What is a business owner to do when employees take this costly knowledge and expertise to a new company and begin competing against the former employer?  Fortunately, New Jersey offers relief from such acts, as discussed in the recent Appellate Division case of Baseline Services, Inc. v. Kutz, et al., A-5214-09T3.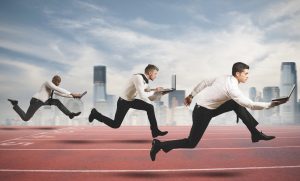 Baseline provides metrology services involving repair, maintenance, and calibration of laboratory equipment to its clients.  The corporation had a substantial annual contract – in the amount of $269,000 – with Global Pharmaceutical Sourcing Group (GPSG), which is a division of Johnson & Johnson, Inc.  The contract was primarily serviced from 2002 to 2006 by two Baseline employees – Kutz and Nicoludis.