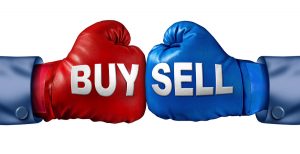 Dispute Related to Repurchase of Shares Under Buy-Sell Agreement Subject to Agreement to Arbitrate
Agreements to arbitrate are frequently added to buy-sell agreements and other corporate governance contracts.  These agreements will be enforceable in nearly all circumstances and the parties should be certain that arbitration – rather than litigation in court – is what they really want.
In a recent appeal from a court order refusing to enforce an agreement to arbitrate after the parties had already been in litigation for two years, the Appellate Division of Superior Court rejected arguments that the arbitration clause was narrowly drawn.  Gatta v. Gatta, Docket No. A-3161-11T (App. Div. October 26, 2012).  Because the subject matter of the dispute was also the subject matter of the contract, the agreement to arbitrate was enforceable notwithstanding the delay in asserting the right.
Shareholder Seeks to Enforce Arbitration Right
The appeal was brought by Defendant Joseph Gatta from the trial court's denial of an application to compel arbitration under a shareholders agreement.  Gatta and the company, Joseph Gatta & Sons, Inc., were sued by Gatta's brother, Anthony Gatta, one of four shareholders in the business.  Anthony sued after he was fired and the company did not respond to his demands to purchase his interest.