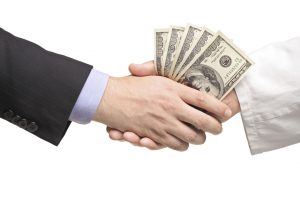 A business divorce case came into the office a couple of years ago, one of the second-generation owners was looking to force one of the first generation owners — who never came to work anymore — into retiring and selling his interests.
We reviewed the shareholder ledger and the by-laws and the second generation had a clear majority of shares.  So at least the majority could terminate the employment of the minority if that was the way they wanted to go, and he would then have the ability to bring a suit to be bought out.  Or more likely, once he was fired, he would want to be bought out.  So far, so good.
But then the buy-sell agreement.  It provided a formula for valuation that was pegged to the equity accounts of the shareholders some 25 years earlier.  The books and records for that time period had long since disappeared.  In the end, we were able to piece together a guess about the equity accounts and to negotiate a package.