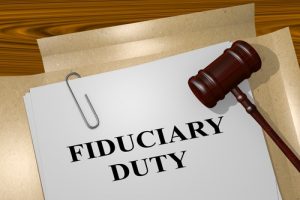 Law Specifies Fiduciary Duties for Members and Managers of New Jersey LLCs
---
A Series on New Jersey's Adoption of the Revised Uniform Limited Liability Company Act
---
The fiduciary duties imposed on a member or manager of a New Jersey LLC are at present elusively and poorly defined in the statute.  While the current act contains several provisions limiting the personal liability of members, nowhere does it clearly define the duties that are inherent in the relationship of the members.  Attempts to impose the fiduciary obligations that have traditionally been thought to be a fundamental aspect of the relationship of partners in a partnership, or the officers and directors in a corporation, have met with uneven results.
As we noted in our recent blog post (Fiduciary Duties Murky Under Delaware Law), reviewing a decision from the Delaware Supreme Court, the issue is still undecided in the most influential jurisdiction in the country on issues of business governance, and there is little guidance in the form of controlling authority in New Jersey.
Uncertain ResponsibilitIes of LLC Members
That uncertainty should change significantly when the revisions to New Jersey's limited liability company law take effect in March 2013 for newly formed companies, and in March 2014 for existing LLCs.  In adopting the RULLC, the legislature put in place a new set of standards for the conduct of members and managers of LLCs organized under New Jersey law.  While some of the changes reflect much of the judge-made law applying equitable principles to the conduct of small business owners, there are some significant differences in the way those duties will now work, and anyone involved with a New Jersey limited liability company needs to have a firm grasp of the structure.
This definition of fiduciary duties is significant because courts are often hesitant to create new rules of law by analogizing to the law of corporations or partnerships.  A particularly contentious issue in New Jersey, for example, was whether a minority member of an LLC who was treated unfairly could bring an action for oppression and obtain the remedies available under corporate law.  These efforts have uniformly had anything but uniform results — in New Jersey and other states with similar limited liability company statutes.
The RULLC is more comprehensive that the present New Jersey Liability Company Act.  Under the current act, there is no explicit definition of the duties.  The current law simply provides that to the extent that "at law or in equity" a member or manager has any duties, including fiduciary duties, those duties can be varied by the operating agreement and that the member or manager can rely on the operating agreement (N.J.S.A. 42:2B-66).  The current act also provides that where the statute is silent, the "rules of law and equity" govern (N.J.S.A. 42:2B-67)  Many commentators see this as the express understanding that fiduciary duties are created by the equitable principles that are widely accepted as governing the relationships between members of business enterprises.  Others think not.