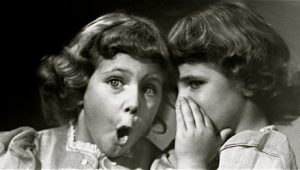 In some circumstances, a business may be able to claim that its organizational documents are trade secrets. That seems to be the holding of a trial court decision insulating a partnership agreement from disclosure to a labor union.
The case is interesting because non-management owners do not generally have free access to all of the records of a business, but they do have a right of access to organizational documents. This case raises the prospect that a company that in turn enters into other ventures might classify those documents as proprietary or trade secrets and avoid disclosure to parties with an interest in their contents.
The dispute actually arose under New Jersey's Open Public Meetings Act.  The lawsuit, Communications Workers of America and New Jersey Education Association v. John McCormac and Blackstone Capital Partners et al., L-3217-05 (2008), involved a complaint brought by several state workers' groups against defendant public officials and private equity funds seeking documents which might reveal the investment strategy defendant private equity firms were utilizing to invest state worker pensions.