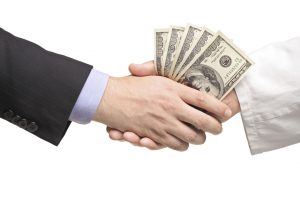 I often find myself counseling caution to business owners that want to use equity to reward or attract key employees.  The reason, quite simply, is that if the relationship sours, the employee not only has to be fired but you then have to deal — at best — with a disgruntled former employee as owner or, more likely, he or she likely will have to be bought out.
It's Not Easy to Fire the Owner-Employee
To get a sense of how difficult these circumstances can be, let's look at Ross Holding and Management Co. v. Advance Realty Group (Ross Holding v. Advance Realty (Del).pdf), a case recently decided in Delaware construing New Jersey law.  Advance Realty Group managed real estate properties on the East Coast and awarded membership interests to key managers.  The managers received "Class A" general ownership units and "Class B" units reserved for management.  Reading between the lines of the opinion, it seems that a new investor came into the business and the old management team got their walking papers.